(511) 225-1627 (511) 224-2135
We Accept:







Reasons for a transplant
Multiple corneal pathologies require transplant in order to recover vision:
Traumatisms.
Infections, especially due to herpes virus and bacteria.
Dystrophies: The most common is keratoconus.
Edema by degeneration or complication of a cataract surgery.
Corneal Transplant
Multiple corneal pathologies require a transplant in order to recover vision.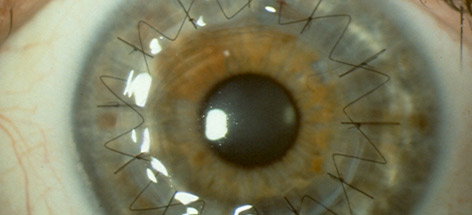 The corneal transplant or keratoplasty is a surgical procedure by which the altered cornea is replaced by a normal one.
The cornea is the outermost structure of the eye. Due to its transparency and its high optical performance, it must be kept in good condition to allow normal vision. When the cornea loses its transparency, the vision decreases significantly and should be replaced by a transplant.
Treatment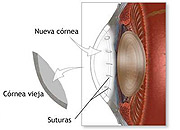 Cornea transplant surgery is usually performed under local anesthesia on an ambulatory basis (without hospitalization). In surgery, the damaged cornea is removed and it is replaced by a healthy one obtained from a donor. The procedure takes about 40-50 minutes and after surgery only topical medications are used. The postoperative results depend mainly on the pathology being treated.

The cornea transplant may be rejected, but in most cases there are drugs to control this rejection. Previous pathology may also determine the incidence of rejection. Pathologies with higher incidence include: congenital opacities, burns and herpes.

Finally, after overcoming all the problems inherent to this surgery, your ophthalmologist will strive to provide you with the best possible vision. As the cornea is a very sensitive optical element, it is almost normal that there will be a dioptric defect that may be raised (astigmatism). According to the situation, the use of eyeglasses, contact lenses or refractive surgery will be considered.