(511) 225-1627 (511) 224-2135
Specialties
Refractive Surgery with Excimer Laser
We Accept:







Reasons
for a

laser surgery
There are many reasons which motivate a person with myopia, hyperopia or astigmatism to find a definitive solution in refractive surgery, including:
Abandon and gain independence from the discomfort of eyeglasses.
Avoid the hassle and expense of contact lenses.
Inability to use in their work environment eyeglasses or contact lenses.
Sports practice.
For esthetics.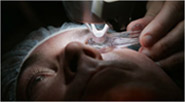 Refractive surgery, especially
LASIK
, has experienced remarkable progress in recent years. Scientific findings and studies indicate that it has become an accurate and safe procedure for the benefit of patients.
Refractive Surgery with Excimer Laser
Enjoy your life without eyeglasses or contact lenses.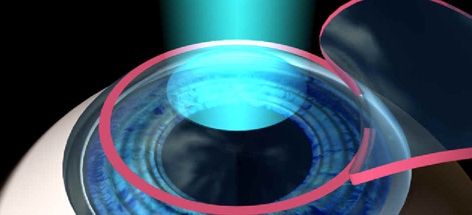 For many centuries mankind has searched for a method that allows the "short-sighted" to stop wearing eyeglasses. The emergence and development of contact lenses made it possible for persons with myopia to eliminate the use of eyeglasses. However, there are some patients who may not use them due to being intolerant to the lenses or due to the presence of any type of abnormality in their eye.
Since the 70's, refractive surgery has been used to eliminate myopia and astigmatism. Until a few decades ago, the most used technique was the radial keratotomy, a short and simple operation, which quickly became popular in Europe and the U.S. However, since the 90s, the use of laser surgical techniques have become more frequent. Initially, a technique called PRK was used with the disadvantage of producing pain and watery eyes immediately following the surgery.
Today we use a technique called
LASIK
, which means
Laser in Situ Keratomileusis
.
Advantages
LASIK surgery is used to correct myopia, astigmatism and hyperopia.
The surgery is performed with a microscope, under topical anesthesia; that is with drops only.
The procedure takes no longer than 10 minutes per eye, operating both eyes on the same day.
There is no bleeding or pain, and no sutures are placed; therefore, no hospitalization is required.
After surgery, eye shields are placed, through which the patient can see.
Vision recovery is very fast: normally, within 24 hours the patient can see and even read, and return to work in 2 to 3 days.